Easter is just a few hops away!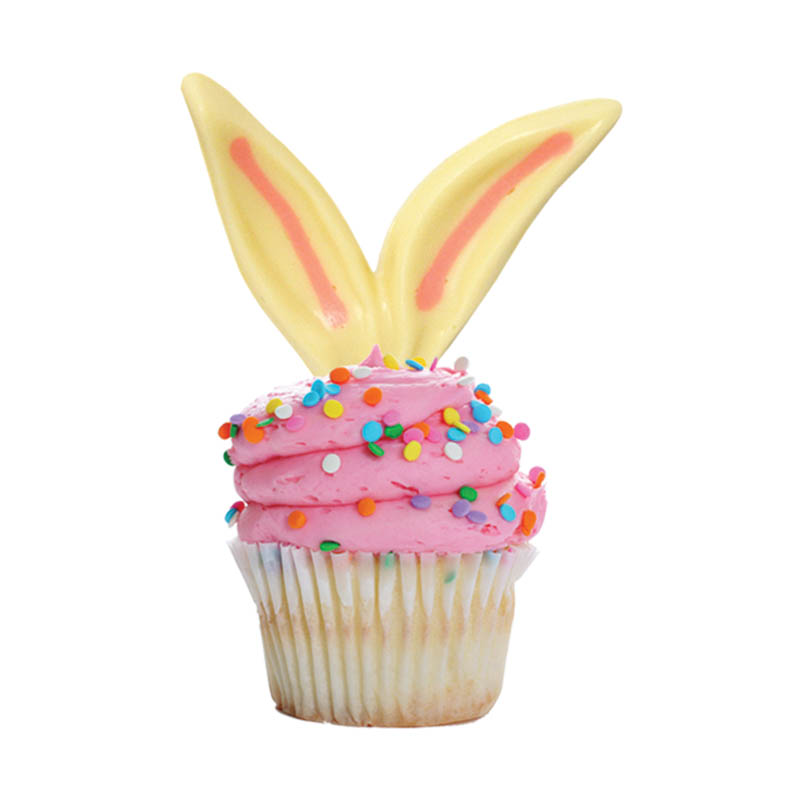 Chocolate bunnies go hand in hand with Easter, and our bunny ears garnish will transform your cupcakes into the perfect Easter treat! Our two tone white chocolate ears will work perfectly with any color buttercream, and we suggest pastel colors like pink, purple, and mint green. Your guests will love the playful design and the quality of our white chocolate.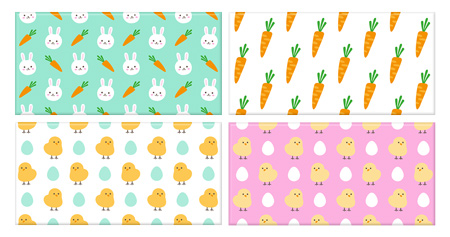 Our garnish rectangles are a festive touch for all of your pastries!Chicks, eggs, rabbits, and carrots create a springtime-feeling on each plate. They display a pastel palette that is synonymous with Easter, and will add a huge array of color to your dessert table.
Bunnies with carrots are one of our most popular designs, so check out our full Easter line to see complimentary pieces! We have 2D carrot garnishes, bunny dessert shells, and mini cylinders.And of course, we can't forget the baby chicks. This garnish is sure to bring a smile to your guests' faces, and we even have a chocolate covered oreo cookie to match!
https://chocolateaccents.com/product/garnish-rectangles-easter-patterns/ 


Two words: Marshmallow Bunnies 
These are an absolute favorite for Easter! They are by far the #1 requested Easter candy. Each bunny is dipped in your choice of white or dark chocolate and then covered in custom Easter sprinkles!! As if marshmallow bunnies couldn't get any better, the extra touch of sprinkles make them irresistible to kids and adults alike. They are available individually or sold as lollipops. We can wrap them and tie each one with pastel holiday ribbon.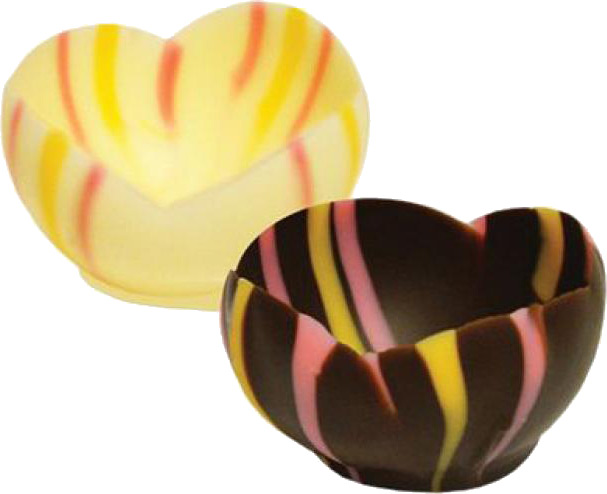 With Easter brunch buffets being so popular each year, we made sure to release a huge line of mini cups. Our petite tulip cups are a timeless show-stopper. We can make them in dark or white chocolate marbled with your choice of springtime colors. Pipe in a little bit of mousse and berries, and you'll have a super simple two-bite dessert. Our favorite Easter mousse flavors are raspberry, lemon and pistachio!
https://chocolateaccents.com/product/petite-tulip-cups-easter/